Whether it is fishing, sailing, cruising or just floating along on rivers, lakes, bays and even the ocean, people love being on the water.  But owning your own boat or yacht can be expensive. The old joke goes that a boat is just a hole in the water to throw money into. In addition to maintenance, repairs and fuel you also need insurance.
How long is your vessel? The key dividing line is 26 feet.
Any vessel that's 27 feet in length or longer is considered a yacht and  is required to be covered by yacht insurance and anything under 26 feet is technically referred to as boat insurance. Although boat and yacht insurances are similar in nature, yachts generally have larger navigational ranges and face a wider variety of hazards so yacht insurance tends to be more detailed than boat insurance. With this in mind, here are 4 key points you should be looking for when searching for the perfect insurance for your boat or yacht.
Go Comprehensive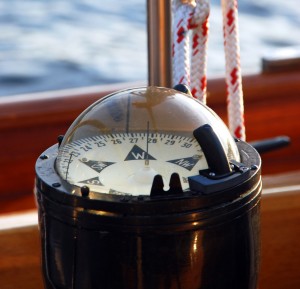 When it comes to boat or yacht insurance, there are three main areas of coverage and these are physical damage or collision, vandalism and fire or theft. Just as with car insurance, boat and yacht insurance policies allow a selection of one or more, giving you choices to create a cheaper policy, if desired. The vast majority of yacht owners however tend to err on the side of caution and get coverage for all three. As a result a comprehensive insurance policy is probably the best option.
Where is your Yacht Moored?
Just like when buying car insurance, the insurer will ask you if your car is kept in a garage overnight, a yacht insurance company is likely to ask you where your yacht is moored. It's vital to be up front about the yacht's whereabouts because if you do happen to make a claim and the vessel isn't moored where you say it was, then your claim could be made null and void or be pro-rated. So whether you moor your yacht in a dockyard or marina or a tidal mooring, the insurance company will need to know.
Area of Coverage
Be aware that most types of boat insurance do have a limit on sailing area. Yacht insurance is normally fairly generous, but if you're planning on crossing the ocean, or sailing around the world, then it's advisable to check the small print. You can always extend your coverage, even for a special trip if needs be, but chances are it will cost you slightly more.
No Sailing Period
Also be mindful that many policies have a clause in them stating that your yacht is not permitted to sail at certain times of the year, otherwise the insurance becomes invalid. This is normally due to extremes in weather and strong tides and generally occurs in the winter months. So once again if you are sailing around the world you will need coverage for that.
It's true that there are many companies that offer yacht insurance, both specialist companies and general insurers; but you may have to do some detective work to get the right insurance for you. By acknowledging these four key points, at least you won't have any surprises, but remember it really pays to read the small print.
See Also:
Resources:
"Compass" by Bern Altman on Stock.xchng
Custom Search