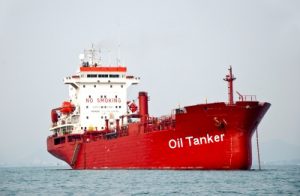 In November 2016 with great fanfare, OPEC announced a production cut in an effort to drive up prices in light of the massive global supply glut, partially the result of U.S. shale oil flooding the market. This supply glut had put every Oil producing country in fiscal straits (since the governments of most oil producing countries derive a substantial portion of their revenues from oil). It also squeezed the private U.S. shale oil producers who had racked up significant debt prior to the oil price crash.
In the months since, we have published several articles pertaining to the price of oil. Initially OPEC's production cut drove up oil prices but in Oil Prices High Enough to Spark Shale Rebound we showed that Shale production was capping the oil price gains. More recently we mentioned that The Oil War Just Getting Started and that the price cap may remain in place for quite some time. In today's article by Tsvetana Paraskova from Oilprice.com we can see that OPEC is still fighting to raise prices. ~Tim McMahon, editor
Is a Second OPEC Cut In The Cards?
OPEC's coordinated effort to curtail global supply has so far managed to put a floor under oil prices, which have been sitting modestly above US$50 since the deal was announced at the end of November last year. But resurging U.S. shale has been capping the upside, and Brent has not breached US$58 per barrel. Analysts and experts are now mostly predicting that oil prices will remain below US$60 this year.
The supply-cut deal has so far resulted in a surprisingly high OPEC compliance of more than 90 percent, thanks to the cartel's leader and biggest producer, Saudi Arabia, which has been cutting deeper than pledged. But the market has already priced in this high compliance, and although oil prices jump for a few hours on every report of 'extraordinary efforts' and reassurance that members will strive for 'full conformity', they are stuck in a narrow band, kept in check by U.S. shale and record high inventories in America.
A key upside driver for prices would be an extension of the OPEC deal beyond its original expiry date at the end of June. Just over a month had passed since the beginning of the production cut deal when talk of extending the agreement started to intensify. OPEC is said to be prepared to extend the deal, and may also increase the cuts, if inventories fail to drop to a specified level, sources from the group told Reuters.
The cartel has always claimed that the primary goal of the cut was to draw down excessive supply and bring the market back into balance. According to its latest Monthly Oil Market Report published in February, total OECD commercial oil stocks fell in December 2016 (before the cuts took effect) to stand at 2.999 billion barrels. At this level, OECD commercial oil stocks were 299 million barrels above the five-year average, OPEC said.
The February Oil Market report by the International Energy Agency (IEA) said that OECD total oil stocks had already dropped nearly 800,000 bpd in the fourth quarter of 2016, the largest fall in three years. Inventories at end-December were below 3 billion barrels for the first time since December 2015. Global oil supplies plunged nearly 1.5 million bpd in January 2017, with both OPEC and non-OPEC countries producing less, the IEA noted. The agency also pointed out that the Brent contango narrowed in the first month of this year.
The contango has been steadily shrinking, and the futures curve suggests that the market is tightening, which could help to draw down excessive storage that has been kept for sale at a later date.
Although OPEC's secondary goal may be to change the market structure to backwardation, the IEA said in its February report that stocks were still 286 million barrels above their five-year average and "by the end of 1H17 will remain significantly above average levels".
So the end of the first half of 2017 may not be time enough to cause the oversupply to dwindle, and OPEC may decide at its meeting in May to further tighten the market by extending the period of the supply cut. The cartel and non-OPEC Russia have said that a possible extension is still too early to assess—a fact that will not keep them from talking up oil prices with hints and comments in the coming weeks and months.
On the flipside, a possible extension of the deal – assuming compliance is high and cheating is low – would give more confidence to the U.S. drillers to increase output at higher oil prices.
At the end of the day, OPEC may have to choose between giving rival higher-cost producers a reason to pump more, or cutting back its supply (and some market share) for the sake of higher prices and market balance. And of course, giving its own member states all the more reasons to cheat.
This article originally appeared here and has be reprinted by permission.
Tanker image courtesy of  cbenjasuwan @ freedigitalphotos.net
You might also like:
Custom Search