In the interest of understanding insurance consumers, what drives them to purchase, how their understanding of insurance changes, and what their behavior patterns indicate, Ernst & Young conducted a 2012 survey of 24,000 consumers, 2,000 of which operated in the U.S.  Comprised of life/annuity and property/casualty insurance products, the Global Consumer Insurance Survey was designed to find out what consumers expect, identify and make improvements to meet the needs and desires of the insured, and to develop and market products that fit in with those guidelines.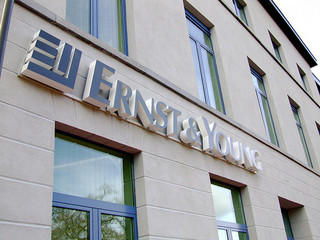 According to the survey, there are definite patterns in consumer behavior and there are very dynamic trends in what interests consumers.  The surveyors believe that a number of factors influenced these changes, including fluctuating financial markets, the increasingly large amount of information available on the internet, lower cash-flow, and more constant demands on time.  The survey's conclusions indicated that insurers who are able to adapt to changing consumer behavior are better equipped to offer value to the consumers than companies who continue to rely on outdated information. In today's world of on-demand insurance products and information, consumers are no longer satisfied with the old status-quo.
Global Consumer Insurance Survey Emerging Themes
The survey noted three emerging themes for insurers:
Delivering a great experience to the consumers allows the creation of and continuance of loyalty towards the insurers
Finding a happy marriage between the need for personal interaction and online convenience provides the best experience for customers
Building up, managing, and keeping your brand safe online allows you to maintain exposure among current and potential consumers
Other things the survey noted were that in spite of recent financial woes, most consumers continue to trust insurance agencies, and are unlikely to switch providers unless absolutely necessary.  However, most consumers believed that other industries provide better customer service than providers in the insurance industry.
In contrast to other industries where consumers rule the roost, from retail products to financial planning, the insurance industry has lagged in customer service. Insurance companies looking to thrive in the coming years need to adjust their practices to put the consumer at the forefront of their efforts. As it becomes easier and easier for consumers to select the right financial products for their situation from a wide pool of insurers, insurance companies need to stretch themselves to retain their customer pool. Consumers generally still seem to want to switch insurers, but that trend may change as consumers become more comfortable with online practices.
Using analytics and predictive modeling will also help to allow an insurer to know their customers better. Reaching out proactively about renewals and upsells as well as providing information about products that may be appropriate at different, changing times in their lives, would greatly help to improve the overall opinion of the insurance industry.
Consumer responses indicated multiple times that rewarding customers in various ways is a major way to increase customer satisfaction and customer retention.  Simplifying products, being transparent about policies, offering rewards for loyalty and multiple purchases, and providing clear product information are all ways that were suggested to increase customer loyalty and allow them to come away feeling rewarded.
Most of the survey responses stressed the importance of remaining transparent; consumers do not like surprises from their insurance providers.  Additionally, though customers like the convenience of digital interaction and would prefer to be able to do much of their communication online, they still want the ability to get quick, friendly, personal service when they want it.  The survey also suggested that creating online communities and social networks where consumers could connect with other like-minded consumers could be very beneficial.
Finally, consumers indicated in the survey that they place a huge importance on trustworthiness.  The more reputable their insurance company is, the more likely they will be to continue doing business with that insurer.  Nothing makes a consumer want to leave more quickly than the perception that they may not be able to trust the person providing them with something so important as insurance.
This article was written by Ty Whitworth for the team at Kanetix; be sure to check out their great information over at kanetix.com.
Photo credit: Ernst & Young, Ronse by R/DV/RS, on Flickr
Custom Search