What if I Need to Sell My House Quickly?
There are times when it is a "seller's market" and homes sell quickly. This is not one of them. With all the foreclosures on the market, buyers have an abundance of houses to choose from.  Some markets have houses that are selling for literally half of what they did in 2007.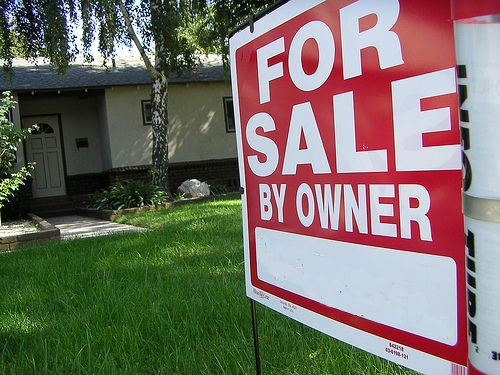 But there may come a time where you are offered a job that you cannot turn down,or for some other reason you are required to relocate quickly. In some cases, employers will provide location assistance including moving expenses, and they will even offer to buy your house, pack up everything and move you. But once again, that is probably not the case with the current availability of willing workers.
So, if you own a home, one of your biggest concerns will be what to do with your home. Should you sell the home? Or should you deal with renting your home out to tenants?  In most cases, professionals who are relocating long-term for work will require the equity from the sale of their home to purchase a new place. If you are trying to sell your home as fast as possible, here are some tips to keep in mind.
When You Need to Sell Your House Quickly -Consider the Market
Since the economic recession in 2008, the sales reported in the real estate markets around the nation have stalled. In addition to this, home values have declined dramatically. While the market is on the rebound in different cities and states throughout the nation, the demand is still much lower than it once was in the early 2000's. Because of this, homeowners have been forced to sell their homes for less, especially when they are selling in a hurry. You will need to consider the listing prices of several houses in your area and run comparable reports on recent sales. One excellent resource for comparing home prices online is Zillow.com. Doing this will help you price your home right so that genuinely interested buyers submit their offers.
Invest Your Money on Features of Your Home That Matter
In the past, homeowners would invest in decor to make their home more appealing to potential buyers when they did their walk-through. If you have a home that has an outdated kitchen or bathroom, you should be investing the money wisely. While the decor in the home may help viewers picture themselves living in the home, buyers are ultimately looking for features that make life easier. If you cannot renovate the entire kitchen, consider upgrading the floors and counter tops. Granite counter tops have gone down in price and can cost as little as $25 per foot. This can make quite the difference and help you sell your home fast.
Choose a Real Estate Agent That Tries Various Listing Strategies
In today's day and age, you cannot expect to receive a lot of calls to view your property if all you do to market the sale is put a sign in your yard. One of the main reasons why homeowners will hire a real estate agent is because the agent knows all of the best marketing tactics to try to spark the interest of buyers in the area. When you are hiring a real estate agent, make sure you ask the agent how they market. It is best to choose an agent that will use both local marketing tactics and online tactics to improve your chances of selling quickly.
Staging to Sell Your House Quickly
Make sure you stage your house in a way that it is less personal. Pack the photos away, keep the home simple, and start moving your belongings to storage so that you are prepared for your long distance move. If you price your home right and take time to improve the condition of your home, you can sell your home quickly.
See Also:
This article was composed by Otter Boone for the team at just colleges, an organization which can help you learn how to find a job with college.
Custom Search