Help Wanted MI5- Work Location- Classified, Job Description- Classified, Skills Needed- Classified, Tools Needed- Classified … Apply Now
A government department is advertising for a Head of Health and Safety according to Moneycorp that department is the Security Service, otherwise known as MI5. The ad on the department's website is not the most informative ever. Prospective employees are offered no information about where they would work, with whom they would work, what the job would entail or what tools they would have at their disposal. Logically, anyone accepting the job under such restrictive conditions would, by definition, be incompetent, not having carried out the risk assessment stipulated in Health and Safety 101.
Health and Safety in Finance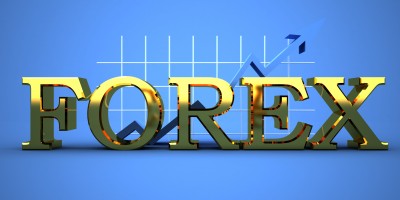 Health and safety are not much of a risk at the business end of financial markets; most of the activity takes place in well-ventilated offices with slip-proof floors and ample fire extinguishers. But risk can mean many things.
It is part and parcel of the business world, whatever some of the more liberal politicians would prefer to imagine. Anyone with any investment in the market such as an annuity to buy or a currency to sell is exposed to the risk that, between now and when they close their transaction, the price will go against them.
Currency Risk
According to Wikipedia: "Foreign exchange risk (also known as exchange rate risk or currency risk) is a financial risk posed by an exposure to unanticipated changes in the exchange rate between two currencies. "
This risk usually affects businesses that export and/or import, because their expenses can be denominated in one currency while their income is denominated in another currency.  But it can also affect investors making international investments such as buying shares of a company that does business primarily in a country other than your own or even signing a mortgage in a country other than the one you earn an income in. That's why it is best practice to "hedge" a currency requirement as soon as it is recognized, by covering half the exposure to produce a neutral position.
But anyone who forgot to do that on Friday will not be fretting too much about it this morning. The yen strengthened by 1% (one and a half yen) following the news that Japanese consumer prices have at last begun to go up instead of down. The South African rand weakened by -0.6% (nine cents) but remained within the narrow-ish range it has occupied for a fortnight. Otherwise, even the most obsessive investor would be hard pressed to distinguish Monday morning's exchange rates from those that obtained when London opened last Friday.
Recently Charles Del Valle,  Managing Editor of Strategic Investment said, "Of course, news – when it comes to this kind of stuff – is relative and based on expectations, not on how good the actual news is. So if investors had priced in a continuing recession in Europe, and growth comes in at 0.7%, well then they're going to re-price assets higher in order to reflect that."  [So day to day fluctuations actually have very little impact on your average investor. ]  "… really, the only people that are concerned about this stuff are traders, people that are going in and out daily or every couple of days. They're the ones that really have to pay attention and watch all these reports."
So although a job with MI-5 might involve risk to life and limb, an investment involving foreign exchange risk could involve significant monetary risk. But generally the risk is over a longer period of time rather than over a weekend. Currencies tend to be like cruise ships, they are big and lumbering and can't turn on a dime but if you get on the wrong side of them they can still run you over. And thus hedging against that risk is still an important part of your overall risk management strategy.
Provided by Moneycorp, one of the best online forex
See Also:
Resources:
Image "Forex concept" by Svilen Milev on Stock Photo
Custom Search