Business Accounting Trends
When the average person thinks about accounting, more often than not they visualize the CPA that helps them file a tax return. However, more and more companies are hiring accountants to work on staff as full time employees to manage corporate budgets, accounts payable and receivable, to present financial reports to investors and to negotiate corporate tax laws. This is the foundation for trends in the field of accounting this year. Though there are graduate tax programs, which train students specifically regarding tax law, it's a job more and more often being performed by CPA's.
Corporate Accounting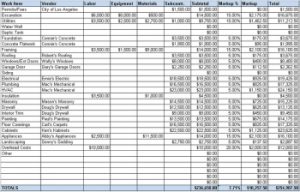 While the creation of digital software that is capable of performing basic accounting functions like  QuickBooks or Workday has increased, there is also an increase in the demand for corporate accountants. Small business owners, CEOs and other management personnel rarely have the time or the training to handle all of the financial aspects of a company, and after so many companies have collapsed as the result of embezzlement, Ponzi schemes and debt mismanagement, companies are looking for accounting professionals to protect investors' money, company assets and C.E.O jobs.
Technology
At the same time more businesses are looking to hire accountants, the jobs are becoming harder to fill. It is vital for accounting professionals to have experience with accounting technology. The world is quickly becoming digital, and even the oldest professions must make adjustments accordingly. Employment opportunities for trained accountants are ample, and will grow in coming years, for those whose training includes the latest digital technology in addition to financial wherewithal.
 Global Standards
With global commerce growing because of the ubiquitous presence of the internet and with more and more investors participating in foreign markets, there is a push around the world for all financial reporting standards to be the same, regardless of where a company is based. International Financial Reporting Standards (IFRS) have been established, and major economic powers around the world have either joined the movement or are in the process of making a decision regarding their participation. Some governments have already made the standards compulsory for companies under their jurisdiction. Others are moving that direction more gradually, making the standards mandatory for certain institutions but not all.
If this trend continues, accountants around the world will have to learn, teach and implement these global standards in the companies paying for their services. More than likely this will mean additional training for anyone in the financial sector, leading the observant reader to conclude that finances are only one aspect of contemporary accounting. Accountants must also be technologically savvy and globally aware to keep up with the current trends in the profession.
Custom Search