Australian Real Estate and Economic Trends
According to new data, personal finance fell 0.9% during October, after the release of official figures by the Reserve Bank of Australia. Seasonally adjusted personal finance dropped to $7.343 billion for October after a revised September intake of $7.409 billion. October also witnessed the total number of commercial loans increasing by 4.8% from $30.235 billion during September. Lease finance also experienced a 6.3% decrease to $543 million after reaching $580 million the month before.
Australian Housing Reform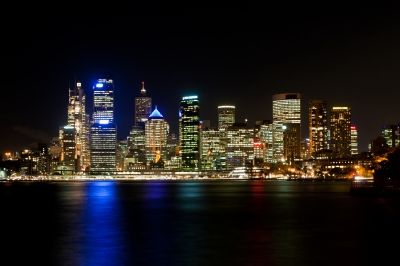 In the face of weakening figures the debate about housing reform wages on. For decades the housing bubble has been a topic of concern for the Reserve Bank, which says that the housing market needs to pick itself up quickly. And even though property investment has flat lined for a while some critics argue it is a little unreasonable for the RBA to expect to be able to attach economic growth to forecasts.
According to Glenn Stevens, the mining boom is what is carrying the hope that residential construction will revive. He offered more reasons for economic weakness such as the drop in housing prices, interest rates that are too high, restrictions placed on zoning, delays in planning, high construction costs and a loss of industry and consumer confidence.
Australian Real Estate Turning Around?
On one level it appears as though some of the requirements needed for a construction turn around are starting to fall into place. We have seen interest rates drop, housing prices have stabilised, rentals have improved and the number of available tradesmen has increased. We have also seen an increase in the number of building approvals, and so analysts say a turning point looks imminent. The issue is of course, which way things look to be turning toward despite the cash rate dropping and banks like Bankwest.com.au offering deals to make property more enticing.
A sharp uptick in housing prices would present further problems with the interest rate but the market does need an extra dose of confidence and some incentive to get builders to pick up their tools and start contributing to the economic revival. Strictly speaking there are already a number of locals who have major residential investments so diversified investments that pay out dividends would make more financial sense for most people. But, critics have been quick to point, that it is questionable whether the country's inflation watch dog, the RBA, can say that it expects houses to start being built soon. For the observer it means interest rates are not likely to go up any time soon and that they could be coming down instead.
According to Stevens it is more than falling house prices that gives the sector a weak outlook because at some point they have to drop low enough to encourage buying behaviour. If prices aren't good enough people will prefer to rent and spend their money in some other way.
The last few years have seen the housing market trying to recover and have been accompanied by a significant increase in prices. The housing peak also affected different areas at different times which made it more troublesome. In terms of what it did to buying behaviour economists also believe that it sparked a little greed by sending out the message that people could not go wrong if they invested in real estate but it also elicited some fear for people that if they missed out on the window of opportunity they might never be able to get back in. but when prices stopped increasing it caused both greed and fear to ease off.
It is not the correction on housing prices that is problematic, rather it is the unrealistic peak that they fell from that caused the problem. Some of the suburbs have been estimated to be 10% lower than where they were at their peak but the last few years leading up to the peak had also seen many places overvalued by up to 100%. Unfortunately, for those who bought property when the Real Estate market peaked, there is little chance of seeing a return as prices on properties outside of the luxury market have been said to have bottomed out.
See Also:
Image courtesy of Savit Keawtavee / FreeDigitalPhotos.net
Custom Search