As Americans we believe that we can be whatever we want to be… if we work hard enough and have a dream. We, too, can experience financial security and be treated equally, without consideration for class, race or religion… we value our freedom to choose how we live our lives and we are fascinated by new technology and ideas. This is our American Dream.
Young adults in the Millennial generation (roughly those born between 1980 and 2000) represent more than 28 percent of the US population. Recent trends indicate that the American dream of home ownership may be changing for this generation.
Is it only the economy?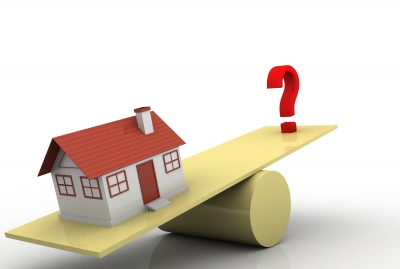 Admittedly, the economy has been on a roller coaster ride for the last ten years. Student loan debt is steadily increasing according to the National Center for Education Statistics at the US Department of Education. And, while our current unemployment rate hovers around 7.8 percent, the unemployment rate for those 16 to 24 years old is as high as 17 percent.
We can blame the economy for part of the change. But at the same time, we need to realize that the Millennial generation has watched as their parents' homes have lost as much as fifty percent of their value in the last few years. They have witnessed the impact of debt in a troubled economy. And some Millennials do not want to invest in the risks associated with home ownership, from maintenance costs to being tied to one place in an economy that might ask you to move for employment at any time.
College Costs and Debt
A college degree was once seen as a ticket to the middle class. But as college costs have risen more than 60 percent in the last decade, and more students than ever before are graduating from college saddled with debt, many cannot also take on a mortgage.
Implications for the future
Changing home ownership numbers may redefine the middle class. We have already witnessed that in the last ten years. The national wealth breakdown has shifted significantly, with fewer and fewer people owning the majority of our economic assets. A continued drop in home ownership may exacerbate this break between the wealthy and everyone else.
A reduction in home ownership could also result in less stability in our communities. If people are renting and not owning, and more likely to move every few years, there will likely be less participation in community groups, churches and schools.
Is there really a drop?
The Federal Reserve recently reported a drop in first time mortgages for people ages 29 to 34. Between 1999 and 2001,  17% of the people between the ages of 29 to 34 had a mortgage but that fell to only 9 percent of that age group having mortgages by the time 2009 to 2011 rolled around. Despite this statistic though, the American Community Survey reported that there is actually an increase in home ownership among Millennials, compared to Boomers at the same age. More than 900,000 Millennial households own their own home, compared to 500,000 Boomer households at the same point in their lives.
While there is a drop, this may not be a long term trend. Assuming the economy improves, the Millennials will likely acquire homes in the next five to ten years, as they reach a point of greater stability in their lives.
See Also:
Resources from Amazon:
This piece was written by Trevor Aurora, a freelancer who often writes on real estate, finance, the economy and current issues. 
Image courtesy of jscreationzs / FreeDigitalPhotos.net
Custom Search