The construction industry is a good indicator of the national economy because people and businesses only decide to build when they believe they will have the income and resources to afford it. Although some companies will have the need to expand more quickly than the national average, including popular coffee chain Starbucks', the overall level of comfort that both homeowners and business owners have in the economy is usually directly reflected in the amount of construction that occurs each month. The construction industry has been attempting to recover from January 2011 when it saw its biggest drop in 10 years, but the process has not been easy for analysts to predict.
The Surge in October 2012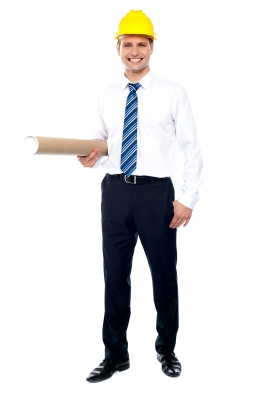 Just as experts were unprepared to predict the record decline in January 2011, they were also stumped over the unexpected growth that the industry experienced in October 2012. In fact, the construction spending from that month was up by almost a full percent over the expected growth rate. This was fueled by a three percent increase in the construction of private homes, but the overall growth rate could have been even higher if it was not hindered by a lack of new business construction.
The Decline of November 2012
After the good news that the construction industry posted in October, it was disheartening for the industry to post its worst numbers in 10 months in November. However, this issue was at least partially caused by Hurricane Sandy. In fact, there were thousands of construction projects throughout Sandy's path that were either put on hold or cancelled altogether, and that had a major impact on the construction industry's performance for November. Due to this, it is difficult to hold the month of November against the industry, and it is also easy to come to the conclusion that the growth numbers would have either held steady or moved upward if the hurricane had not occurred.
How will Hurricane Sandy change the Future?
Industry experts have been debating since the hurricane struck about what the long-term economic impact would be. On the one hand, there are thousands of homes and businesses that will need to either be rebuilt or have at least some repairs completed. On the other hand, however, the cost of dealing with all of these issues is likely to put some companies out of business, and it is also likely that a lot of major construction projects that were in place before Hurricane Sandy may now never come to fruition. Until the insurance checks start rolling in and the construction industry is able to determine more accurate estimates for construction growth or decline, it will be impossible to predict the hurricane's overall impact on the next 12 months of construction numbers.
What about the Rest of the Nation?
Although Hurricane Sandy will make a noticeable impact on the nation's construction numbers for at least a year, the rest of the country will still have the opportunity to either grow or decline. The unemployment rate is now down to 7.8 percent nationwide, and that is going to have a positive impact on the construction of new homes. After all, even though most consumers are leery of getting themselves into a financial mess like the one that was caused by the housing boom of the mid 2000s, it is still necessary for people to have a place to live, and many of the homes that have been foreclosed have fallen into disrepair. Therefore, there are a lot of Americans who have finally found work again who are also considering having a new home built. As long as the unemployment rate continues to fall, the rate of new home construction should continue to grow.
Business Construction
One of the main reasons that there has been a lack of business growth is that many owners have been waiting to see what new tax laws were going to go into effect for 2013. After all, there were a lot of tax laws that needed to be assessed by the government, and they had the ability to greatly impact both the employment rate and the necessity for new business buildings. Now that the Fiscal Cliff has been averted, at least temporarily, businesses can begin analyzing whether or not it makes sense to pull the trigger on new construction. The fact that the Fiscal Cliff deal did not address payroll taxes should be concerning to both businesses and individuals, though, and it might cause the construction industry to face a slower growth process throughout 2013. After all, 77 percent of American households are now going to be dealing with higher taxes, and anytime money is taken away from taxpayers pockets, that will impact the entire economy.
What does 2013 Hold?
Even with all of the potential issues that the construction industry will face in 2013, the Associated Builders and Contractors economic forecast indicates a predicated 5.2 percent gain in business construction. Even though this is still going to leave the industry attempting to regain its former glory, it will definitely provide a nice boost to the economy. As long as new home construction continues to steadily increase, even in small amounts, the overall forecast for 2013 looks good.
Taking Advantage of Slow Construction Growth
For the last few years, many homeowners and business have taken advantage of the construction industry's decline to get a good deal on new construction. Although prices are beginning to rise, 2013 should still provide a lot of solid opportunities for frugal individuals and business owners. To get the most value for your money, though, you should schedule your new construction project as soon as possible. After all, if the industry experiences an unexpected boost at any point during the year, the prices will be adjusted accordingly. It is also important to remember that any new construction project that you initiate will have a positive impact on your local area's overall economy. Therefore, 2013 presents a good opportunity for business owners and individuals who have a steady source of income and wish to acquire a brand new home or building.
See Also:
Resources from Amazon:
This piece was written by Thomas Aurora, a freelancer based in the city of Sacramento, CA; he writes frequently on the construction industry, finance, and home improvement topics; this particular article was composed for Home Exterior Systems, an outfit with Hardiplank Siding experience in Houston.
Image courtesy of stockimages / FreeDigitalPhotos.net
Custom Search