Improving Your Health
Your health and your finances are two of the more crucial commodities in life – It's said that the young will give up their health for money and the old will gladly give up their money for health. So why not take care of both at the same time? If you incorporate the following four simple tips into your daily life style you will feel the positive effects on both your health and your wallet.
Cycle Or Run Your Daily Work Commute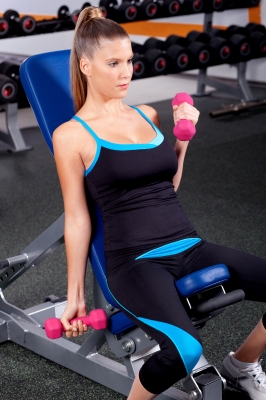 Using our own steam to complete the daily commute might sound like a horrible concept for many people, the drive to work is usually a fairly melancholy experience for most as it is, why would you want to make it worse by arriving tired and sweaty? The trick is to have a measure of forward planning. Time your exercise speed to calculate when you need to leave the house in order to arrive with time to spare for a shower at the office or nearby gym. Be sure to bring your change of clothes and work files in a bag you can comfortably carry on your back while you exercise. Although you may feel tired upon arrival the office the long term effect of the exercise on the rest of your day is more than worth it. You will actually survive the day with more energy and a pleasant rush of endorphins for good measure.
Be Consistent With Your Doctor And Dentist Appointments
Small annoyances left unchecked for long enough can develop into major health problems down the line that will cost a great deal of physical pain and some serious money to fix. Think "a stitch in time saves nine" only for your own body. None of us enjoys their bi-annual visit to the dentist but don't skip the visits even if you are feeling fine, these visits can offer early warning signs of future problems to help you avoid them before they become a burden. Periodontal disease (Gum disease and Gingivitis) can be early warning signs of diabetes and heart disease so getting your teeth checked is more than just a pretty smile.
Bring A Packed Lunch
The packed lunch is the perfect dining solution, and not just for school children. Bringing your own lunch allows you to have complete control over what is going into your body throughout the day. This means you avoid the over priced (and often questionable content) products in shops that you may be tempted by if you did not have a meal already prepared. There is also the bonus of your sandwich being prepared exactly how you like it. The added bonus is that bringing your own lunch can easily save you $1000 a year. If you only spend $5  a day going out (yeah right) times 5 days a week times 50 weeks a year you are conservatively spending $1250 a year on lunches. A sandwich based lunch will probably cost you around $1 x 5 x 50 = $250./yr !  Savings = $1,000
Drink More Water
A simple point but should be reiterated for most of us. Water is really good for you, it makes up 60% of your body. You need it for the most fundamental cell functions, if you're not topped up you're not giving your body a fighting chance to perform at 100%. In addition to preventing dehydration, drinking more water can help you feel fuller and help reduce your calorie intake, thus helping you lose weight.  Drinking enough water can help prevent muscle fatigue and help keep your skin looking good and it doesn't have to be expensive. Many bottled waters are simply municipal water run through a filter. Often, you can use your own filter and get the same results at a much lower cost.
See Also:
Recommended by Amazon:
About the Author:
This article was written by Todd McCullough, an independent blogger and finance researcher. He writes informative financial themed articles for financing and loan companies.
Image courtesy of Photostock / FreeDigitalPhotos.net
Custom Search