Binary Options are everywhere these days.  Today we will look at what makes them so appealing and why traders are switching from trading pure Forex, stocks or commodities to trading Binary Options on the same asset classes.
Accessibility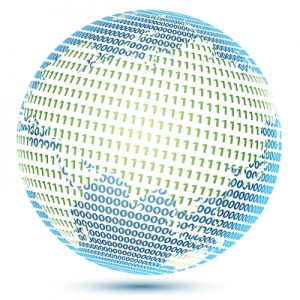 Trading stocks or other assets requires a large amount of starting capital. Did you watch the movie "Wall Street"? It's one of my favorites and yes, I know it's just a movie but it's based on facts and the fact is that a middle-class guy cannot put together the massive amount of money needed to gain access to those markets and compete with those professional traders.
But he can certainly trade a Binary Option on the same stock that the big players are trading and he can get access to the same markets by choosing to trade binaries since they are one of the most accessible instruments available.
The minimum investment needed to start trading binaries can be as low as $200. That's not steep considering you will be able to trade all that money (it's not a fee or commission). You can find a full list of binary options brokers and minimum deposits here: http://www.binaryoptions.com/brokers/.
Ease of use
Heard about Forex? Stop Loss, Take Profit, pending order, limit order, One Cancels Other orders, complicated position sizing calculations…and that's just the tip of the iceberg, it gets a lot more complicated. But here's the good news: Binary Options are easier to use…a lot easier… if you are willing to put in the work and treat trading how it should be treated: like a business. With binaries, you don't care about anything other than direction of the underlying asset. If I trade binaries on EUR/USD, I really don't care how many pips price travels in a direction as long as I got that direction right; and I can choose direction by simply selecting Call (if I think price will go up) or Put (if I think price will go down).
Risk Management
A trader that takes this business seriously must think about risk management and here's another reason why binaries are so popular: when trading any financial market (Forex, stocks etc), position sizing is very important. After all, you wouldn't want to blow an entire account in just 2 or 3 bad trades, would you? But the calculation for this can get tricky and you could find yourself doing more math than trading. There's no need to worry about that with binaries: you just enter the amount you are willing to risk and that's it. Risk management was never easier – total visibility and control of how much you can lose by simply entering a number.
Profitability
One pip can generate 95% return on investment (ROI). Sounds amazing, I know, but it is not one of those times when if it sounds too good to be true it probably isn't. Binary Options trading is not about distance traveled by price, it's all about direction. When trading other markets, the more price goes in your direction, the more you profit.
One pip in Forex will probably not buy you even a coffee, but when it comes to binaries, it could bring you 65% to 95% return on your initial investment because all you have to do is choose if at expiry time the underlying asset's price will be above or below the price at which you purchased the option. One pip seals the deal. Ka-ching!
Speed
In traditional options time can work against you.  You have little choice other than to choose the expiry month. But with binary options you can choose as little as one minute or you can choose a longer expiry time, 15 minutes, half an hour, an hour or daily. There are also Binary Options with even longer expiry times, so you have almost total control of your trading strategy. Many believe the longer term binary options market provides sophisticated binary options strategies, while shorter term offerings are nothing more than short-term bets dressing themselves up as 'investments'.
The answer
All the hype behind Binaries is not just marketing, it comes from all these reasons (and others). Their ease of use, profitability and risk management ability encourages new traders from all over the world to come into this business and seasoned veterans to switch from Forex or other markets to Binary Options trading.
See Also:
Recommendations:
Image courtesy of digitalart / FreeDigitalPhotos.net
Custom Search