History is littered with financial failures. Every century, has had its successes and financial blunders.  As new ideas and technologies take hold they push out the old.  This is known as "creative destruction" and has been the engine of progress for thousands of years. Companies that once revolutionized and dominated new industries – for example, Xerox in copiers or Polaroid in instant photography have seen their profits fall and their dominance vanish as rivals launched improved designs or cut manufacturing costs. Companies have a life cycle just like living things do. They start out small and innovative, can move quickly to take advantage  of opportunities. But as they get bigger they have more overhead, and more layers of  bureaucracy so they move slower and become less efficient and eventually they are eclipsed by a new upstart.
Here are a few of the more spectacular instances where a company crashed and burned.
McFarlan Automobile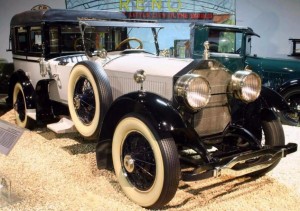 The company sold cars to some of the most famous people in America and was dubbed the Rolls Royce of America. This beautiful luxury car, built in Connersville, Indiana, was the brainchild of A. Harry McFarlan. This company matched the skill of any major car company in the world and more. Family fortunes have come and gone—the McFarlan Automobile lasted almost 20 years and then went bankrupt. The McFarlan family had a long and positive ride and succumbed to family illness. Note: The company Rolls-Royce Limited itself is suffering from its age as it was nationalized in 1971 and became Rolls-Royce Motors in 1973 during the de-merger of the Rolls-Royce car business from the nationalized Rolls-Royce Limited. Vickers acquired the company in 1980 and sold it to Volkswagen in 1998. Volkswagen sold it to BMW in 2002.
Tucker Automobiles
Tucker Automobiles was one of the most innovative companies in the United States. This was a well-made car and the company failed. However, it did not fail because of mismanagement. This company was placed under tremendous political pressure and the government helped private industry drive this family out of business while taking his innovative ideas. They even made a movie about him… Tucker – The Man and His Dream.
Polaroid

Polaroid, one of the most famous names in the world of photography shut down. According to Wikipedia, "originally founded in 1937 by Edwin H. Land. It is most famous for its instant film cameras, which reached the market in 1948, and continued to be the company's flagship product line until the February 2008 decision to cease all production in favor of digital photography products." The company's original dominant market was in polarized sunglasses, an outgrowth of Land's self-guided research in polarization.
Polaroid also dabbled in videotape-based systems, scanners, and even digital cameras but was unable to gain significant market share.
Bethlehem Steele

No family of great finance was, or is immune from catastrophic loss. Bethlehem Steele is legendary for its contribution to the American economy. The company's roots go all the way back to 1857 and the Saucona Iron Company which eventually became Bethlehem Iron Company and then Bethlehem Steel. Bethlehem Steel and a subsidiary company, Bethlehem Shipbuilding Corporation, were two of the most powerful symbols of American industrial manufacturing leadership. Their demise is often cited as one of the most prominent examples of the U.S. economy's shift away from industrial manufacturing and its inability to compete with cheap foreign labor and management's penchant for short-term profits.
Pan American Airways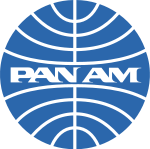 Pan American World Airways, commonly known as Pan Am, was the principal and largest international air carrier in the United States from 1927 until its collapse on December 4, 1991. Pan Am was the first to launch the Boeing 707 and the 747. It also owned the Pan Am Building, which was the largest commercial office building in the world at the time. The airline also built Worldport, a 4 acre terminal building at John F. Kennedy Airport in New York. At its peak in the late 1960s and early 1970s, Pan Am's jets flew to 86 countries on every continent except for Antarctica.
According to Wikipedia,
"Reduced demand for air travel following the 1973 oil crisis made the airline industry's overcapacity problem worse, leaving Pan Am with its high overheads and fixed costs as a result of a large decentralized infrastructure in a vulnerable position. In addition, high jet fuel prices and the large number of older, less fuel-efficient narrow-bodied airplanes in its fleet significantly increased the airline's operating costs. Federal route awards to other airlines, such as the Transpacific Route Case, further reduced the number of passengers Pan Am carried, as well as its profit margins… federal policies were harming the financial viability … discrepancies in airport landing fees, such as Pan Am paying $4,200 to land a plane in Sydney, while the Australian carrier, Qantas, paid only $178 to land a jet in Los Angeles… the United States Postal Service was paying foreign airlines five times as much to carry U.S. mail in comparison to Pan Am. Finally… the Export-Import Bank of the United States loaned money to Japan, France, and Saudi Arabia at 6% interest while Pan Am paid 12%."
This brought the airline giant to its knees. However, when the company was at its best it stood supreme treating customers to the best in international flights.
See Also:
Resources:
Custom Search