With the incredible fluctuation in the stock market in recent years coupled with the volatility in the real estate market in most areas of the country, many investors are looking for a way to diversify their portfolio with more stable investment options. Many have already reallocated their portfolios to invest in precious metals such as gold, silver and platinum in an effort to reduce their portfolio's concentration in stocks and real estate. While the prices of these commodities can rise and fall just as the value of real estate and stocks can, it is important to note that these commodities have been used for currency as well as investment for many years. Long term growth of these assets has been tremendous, and most investors should consider how investing at least a portion of their assets in precious metals can benefit them.
Gold Investments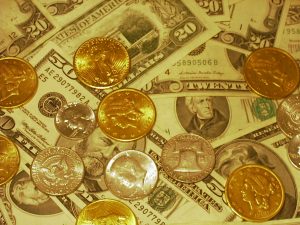 Gold is perhaps the most popular precious metal to invest it. Its value has been well-noted over its use as a commodity for countless years. It is important to note that the value of gold has skyrocketed in recent years. In fact, in 2002, an ounce of gold was worth $280. Today, the value of an ounce of gold is above $1,600. This is due in part to the fact that the demand for gold in the marketplace has increased while its supply has not increased significantly. In addition, many investors are choosing gold over other types of investments because it is generally believed to provide a better hedge against inflation and fiat currency.
Silver Investments
Silver has also been used for centuries as a commodity, but it has been a less popular investment over the years. While its value is not on par with gold on a per ounce basis it has shown steady growth. In 2000, an ounce of silver was worth $4.95. Today, an ounce of silver has multiplied around seven times as much or $35 compared to a growth rate for gold of "only" 5.89 times. Like all commodities, the price of silver and gold are driven by supply and demand. Silver's demand is based on its value as an industrial commodity, jewelry and its monetary (investment) component.
Platinum Investments
While gold and silver have long been used for currency and as a commodity, the use of platinum as a financial investment is relatively new and is still gaining in popularity. This is considered to be one of the more rare types of precious metals, so its value is higher on a per-ounce basis. The price of one ounce of platinum in November 2008 was $774, and in September 2012, an ounce of platinum was worth $1,736. However, to show the volatility of this metal as an investment, it should be noted that the price of an ounce of platinum was $2,252 in March 2008 and is currently below the price of gold at $1550. Supply and demand as well as production of platinum in mines can drive platinum prices.
As is the case with any investments, it is important to consider developing a strong mix of assets in your portfolio. Precious metals have proven that they are a sound, long-term investment, so they do have a place in many investor's portfolios. These can be purchased as investments through the stock market via Mutual Funds or Exchange Traded Funds or by purchasing physical coins or bars. For more information on how precious metals can help balance your portfolio see: Inflation Adjusted Gold vs Stocks vs Bonds
See Also:
 Resources from Amazon:
This article was written on behalf of Chemical Wire. Check out their website at www.ChemicalWire.com for more information on their products for laboratories.
Custom Search