Civil engineers play a vital role in planning, designing and supervising construction and maintenance of many types of projects. These include not only buildings but infrastructure and facilities that include roads, bridges, harbors, dams, pipelines and sewer systems. These engineers have extensive training that help them to consider all aspects of each project and use these factors when planning its culmination. These factors often include the technology available, cost, environmental concerns, structural integrity and natural events such as storms, earthquakes and tornadoes.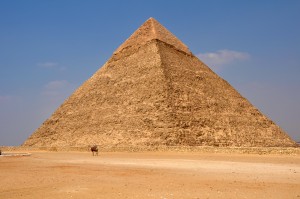 Civil engineering is among the oldest types of engineering, and some ancient projects can still be seen today. Construction of the Great Pyramid of Giza, The Great Wall of China and Persia's Qanat water distribution system all called for ancient civil engineers. Without extensive planning, these wonders would not still be around today.
Job Outlook
Civil engineering is a great field to be in, according to the job outlook provided by the U. S. Bureau of Labor Statistics. In 2010, there were 262,800 jobs in the industry, and there will be a projected 313,900 civil engineering jobs in 2020. This is a growth rate of 19%, which is faster than the 14% predicted for all jobs. By contrast, the outlook for all engineers is only 11%, which is slower than the average predicted for all jobs.
This increase in civil engineering jobs is bolstered by our country's aging infrastructure. As buildings, roads, bridges, pipes and other infrastructure ages, it often becomes unreliable or unsafe. Civil engineers are needed to create plans that repair or replace these structures.
Specialization of the Field
Most civil engineers work in architecture, engineering or a related service. As technology is developed, though, more and more aspects of civil engineering require engineers to acquire special knowledge and skills. From this, many working in the field have become specialists in one particular form of engineering.
Technical specialties within the industry include structural, geotechnical, environmental, materials, water resource, earthquake and coastal engineering. An engineer who is well versed in environmental issues and typically spends his or her time designing systems for chemical or biological waste may not be as capable of designing a skyscraper that can withstand a natural disaster as a structural or earthquake engineer could.
Civil Engineering Pay
A decade ago, there were between 250,000 and 275,000 civil engineering jobs in the U.S.
Almost half of these jobs were in private firms that provide services for those without in-house engineers. This can include everything from designing structures for a private construction project to formulating a maintenance plan for a drainage system owned by a local government.
An additional 25 percent were employed by a government agency. The majority of the rest worked for private construction firms. This breakdown remains fairly steady today.
The top paid civil engineers earned more than $119,620 in 2010, according to the U.S. Bureau of Labor Statistics. The average salary in the field was $82,710. Nationwide, the average annual wage for workers in any industry was $45,230.
Some people may worry that growth in the field of civil engineering will be slow because of recent economic woes. While the economy does play a large role in financing for construction projects and many states continue to face financial problems, this did not halt the industry, even in the midst of the Global Economic Crisis of 2007 and 2008. No matter if the funding is available or not, some projects will simply have to be completed. Even if there is little new construction, repairs of aging infrastructure and replacement of bridges and roads will have to be done when safety is a concern. This means there will continue to be a growing demand for highly qualified civil engineers, no matter what happens with the economy.
See Also:
Resources:
Joshua Turner is a writer who creates informative articles in relation to business. In this article, he describes employment trends in engineering and aims to encourage continued study with a civil engineering degree from
Ohio University.
  "The great Pyramids" by Irum Shahid
Custom Search