The Bank of England's recent announcement on interest rates represented a double-edged sword for savers. Under the new leadership of Mark Carney, the bank unveiled a radical new policy of 'forward guidance' that promises to keep rates on hold until official unemployment figures fall from their current rate of 7.8% to 7%. According to the bank's predictions, this could see interest rates remain at ultra-low levels until after the 2015 General Election. 
This was seen as great news for borrowers, such as those with large mortgages (not to mention Chancellor George Osborne, who appears to be in a win-win situation with the prospect of either rock-bottom borrowing costs fuelling rises in optimism and house prices or a dramatic fall in unemployment rates).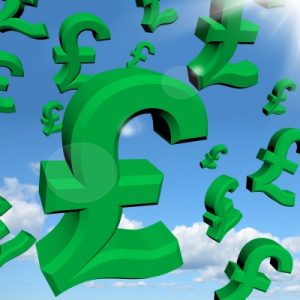 However, the immediate future looks less rosy for savers, as record low returns on their nest eggs may not even keep up with inflation. There are a number of ways that you can make the most of your savings however. It can help to set savings goals, whether these are long term or for a specific purchase such as a new car or the deposit on a house.
Tools like the Money Vista savings calculator can be invaluable in this regard, allowing you to form a clear, inflation-adjusted picture of how your money can grow or how much you should be putting away each month in order to meet specific saving goals.
You should also look at where you put your savings. Some of the options include:
Interest-paying current account
If you use your current account like most people it can be difficult to keep a savings pot without dipping into it. Interest-paying current accounts will at least earn you a small amount while you're in credit.
Saving account
Saving accounts will generally pay you a higher rate of interest and allow you to manage your savings more easily. The rate you get will largely depend on whether you have an instant access, easy access or notice saving account.
You might also have to deposit a lump sum or commit to a minimum level of monthly deposits in order to qualify for the most preferential rates.
ISA
An Individual Savings Account or ISA allows you to save without paying tax on the interest you earn. For the current 2013-14 tax year, the annual allowance is £5,760 for a cash ISA and £11,520 for a stocks and shares ISA.
See Also:
Global Banking 2020: Foresight & Insights

The Mystery of Banking
by Murray Rothbard

The Bankers' New Clothes: What's Wrong with Banking and What to Do about It
How Big Banks Fail and What to Do about It
Image courtesy of Stuart Miles / FreeDigitalPhotos.net
Custom Search