The business world is closely tied to the world of politics, with trade liable to be put in peril or even shut down at a moment's notice if a nation's government puts a lid on it. Diplomatic efforts can either grease the wheels of individual businesses through granting monopolies or promote free-trade that can bring massive advantages to multiple countries.
China and Buying Power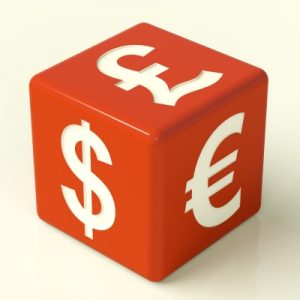 Though the United States and the People's Republic of China are the two largest trading partners on the planet, annually exchanging half a trillion dollars between the two nations, they are also the two largest military powers. While the two nations have no history of direct conflict, the independence of Taiwan and the US naval presence in the China Sea have made them uncomfortable bedfellows.
Recent Chinese cyber-attacks on American banks, thought to be perpetrated by the Chinese army itself, have left the diplomatic envoys from each country looking to prevent a major blow-up that could threaten the business stability of billions of assets. Currently, the US has done nothing more than condemn the cyber-attacks, but a partial embargo on Chinese goods could create havoc in investment markets, leading many to pull their money out of Chinese investments.
European Union Diplomacy
The recent Cyprus Bank fiasco highlights the importance of diplomacy on foreign investments. First the EU demanded that they confiscate up to 10% of bank balances in an effort to pay off foreign lenders. This caused the banks to shut down as people rushed to get their money out. It also caused riots in the streets. This is a poignant example of how a stoke of the pen can have massive effects on an entire economy.
More to Come
This summer, it is believed that the European Union as we know it today will either cast select members forth from its ranks or bring them back into the fold with a generous bailout. While Greece is first on the list of nations in a debt spiral, they could quickly be followed by Italy, Spain, Ireland, and Portugal. The amount of foreign investment that have pulled out of these nations' debt bonds suggests that a bailout is unlikely, but the low rate also means that it is the best possible time to buy for those willing to take the risk on a rebound. No matter what the decision comes down to, whether EU powers like Germany and France decide to bail out their neighbors, a lot of foreign money will change hands in the speculation and investment markets.
Australia's Boom
One nation that has surely avoided the global financial crisis has been Australia. The "land down under" enjoys robust employment and minimal government debt, partially due to sagacious spending but also due to new sources of mineral wealth that have caused a boom in their economy. Rare-earth minerals, valuable pieces of tiny metals and metallic elements used to power everything from cell phones to floodlights, have been found in greater abundance in Australia than most other regions on the planet.
This has shifted the buying power of industrial and engineering goods to Australia, though not easily. Australia is under a moderate amount of diplomatic stress from neighboring Oceanic nations like Indonesia due to the practice of admitting foreign aliens to work in dangerous, low-paying situations that citizens are not willing to work. If Indonesia, the Philippines, Malaysia, and other Southeast Asian nations agree to cut off streams of foreign workers, the value of Australian mining and production stocks could plummet.
Brazil's Path to Modernity
Scoreboard diplomacy is a tongue-in-cheek method of referring to the use of sports to cool tensions between nations. In Brazil, long the soccer hotbed of the world, new soccer diplomacy may do much more. With the World Cup and Olympics upcoming in Rio De Janeiro, Brazil has drastically stepped up an anti-drug and anti-crime sweep, looking to force criminals and narcotic cartels out of the country. This has come at a great cost to human rights, say some nations, meaning that any further offenses against institutions like due trial may lead to sanctions against Brazil, sending the skyrocketing value of the real currency to a slowdown.
See Also:
Recommended by Amazon:
Joshua Turner is a writer who creates informative articles that relate to business. In this article, he explains diplomatic affects on international business and aims to encourage further study with a Degree in Diplomacy.
Image courtesy of Stuart Miles / FreeDigitalPhotos.net
Custom Search