The key to profitable investing is to "Buy when everyone is selling and sell when everyone is buying".  If that is true real estate may be just turning the corner. Currently, the real estate market is experiencing a rebound in many states around the country and represents a new frontier for investment for people interested in growing their portfolios through creative means. However, taking a headfirst dive into the real estate market without doing a little research first may not be the wisest move.
As with most investment strategies, there's a right way and a wrong way to go about investing in real estate. For individuals seeking an entry into a real estate investing, success requires research, knowledge, and patience.
Planning Before the Purchase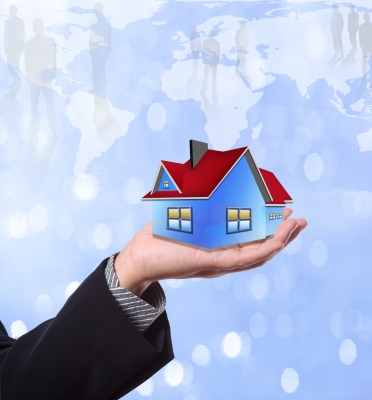 Real estate investments are not something you just jump into. You need a full plan for the investment. It is important that you decide on your investment strategy before settling on a particular house or property. Different investment strategies do exist, and it is important to decide before the actual investment begins. For instance, are you buying for rental income or do you plan to repair and flip the properties?
Remaining Objective About Properties
A new investor in real estate may look at a home and become quite attached to the property because it could be the first investment made. An experienced investor, on the other hand, can't afford to be romantic about a property. A house for real estate investment is a business transaction, and new investors must remember that it is an investment strategy and not a new home. If you are preparing a house to be a rental you probably won't want to decorate it to the same extent that you would if you were living there yourself.
Don't Stretch the Budget
When purchasing a home in which to live, a home buyer might stretch their budget to accommodate a higher asking price. A real estate investor shouldn't ever budge on the amount he or she is willing to pay on a property. You need to be sure the numbers work out. There is a big difference between a rental that covers all its expenses and puts a few dollars in your pocket every month and a property that costs you money every month.
Getting Rich Quick
One of the biggest misconceptions about real estate investing is that the process is a sure-fire way to get rich quickly. Real estate investing is not instant, and it not a small project that's over in a few weeks. Real estate investing is a long-term project where the rewards may certainly be immense, but where patience is a virtue.
Types of Investment Properties
Real estate investment offers more opportunity than the simple purchase and sale of a home. There are a number of ways that a real estate investor can take advantage of the market, with the following options all representing healthy investment strategies.
1. Rental properties
A solid rental property may offer years of equity growth, and long-term real estate investment strategies often include potential rental properties. Rental properties can be an excellent way to prepare for retirement since by the time you retire the mortgage should be paid off and the house will then be generating a good income. One caveat is that such investment requires maintenance of a building and locating a tenant to cover those costs.
2. Real estate flippers
Sometimes called "real estate traders," this type of investor looks for low-cost homes to purchase which then may be sold after a few months for a profit perhaps after fixing minor glaring deficiencies that are reducing the value. This method of real estate investment is rather volatile and may cost a lot of money in carrying costs if a property can't be sold in a timely manner.
3. Investment groups
This option is terrific for investors interested in rental properties, but who aren't likely to want a career as a landlord. This type of investment is essentially a small mutual fund for real estate. It's possible to own one or two units within a large property as part of an investment group.
4. Real estate investment trust
A real estate investment trust, or REIT, is a company that owns, and in most cases, operates income-producing real estate. This type of investment works within the stock market and creates a trust to buy and sell properties with investor money. Many types of properties fall under these trusts such as commercial properties, which aren't always a simple target for individuals for real estate investment. To qualify as a REIT, a company must distribute at least 90 percent of its taxable income to shareholders annually in the form of dividends.
Healthy Markets for Investment
Some of the most surprising recoveries within the real estate market has been in the hardest hit locations such as Las Vegas, Nevada and South Florida, but other healthy areas for real estate investment include many major cities in Texas, where real estate is on the verge of a boom and investment is a great idea.
Getting Started with Investment
One of the best ways to get started with real estate investing is to partner with an experienced person who already knows the ropes. A real estate agent or a veteran investor may offer a prime partnership for the purchase of an investment property and will be able to share strategies for projects like getting a great price on a property, negotiating low interest rates, and turning that purchase into profits.
Just like the purchase of a home for the purposes of residential living, real estate investment requires money, and there are a few ways that an investor working alone can get the cash required. One of the most common ways is through a second mortgage. By taking the funds from the home's equity and putting them into something like a rental property, very little up-front investment is required.
There's no denying that buying and selling properties is a complex way to make money, but studying the best methods for purchasing, and creating a solid plan for growth, may reward a new investor with a rewarding career in real estate investment as well as healthy profits.
See Also:
Recommended by Amazon:
Image courtesy of Nutdanai Apikhomboonwaroot / FreeDigitalPhotos.net
Custom Search